Weather Photography evening at the UEA
On Monday 8th December 2014, storm chaser and elemental photographer, Peter Scott, will be presenting a talk in association with the Royal Meteorological Society East Anglia Centre, held at the University of East Anglia. Pete has travelled to Easter Island, South America, the Great Plains, Lapland and most recently returned from a trip in Iceland in September, where he was photographing the Aurora Borealis.

He will show us photos from his trips, as well as give advice on weather and landscape photography. There will also be a photography competition; limited to one photograph entry per person, and you must be present at the meeting to win. Photos must be taken in Norfolk, Suffolk, Essex or Cambridgeshire and weather, sky or atmosphere related. Entries should be sent to chrisbell12@gmail.com by 10pm on Sunday, the 7th of December. The winner will receive a £ 30 gift voucher to Wex Photographic.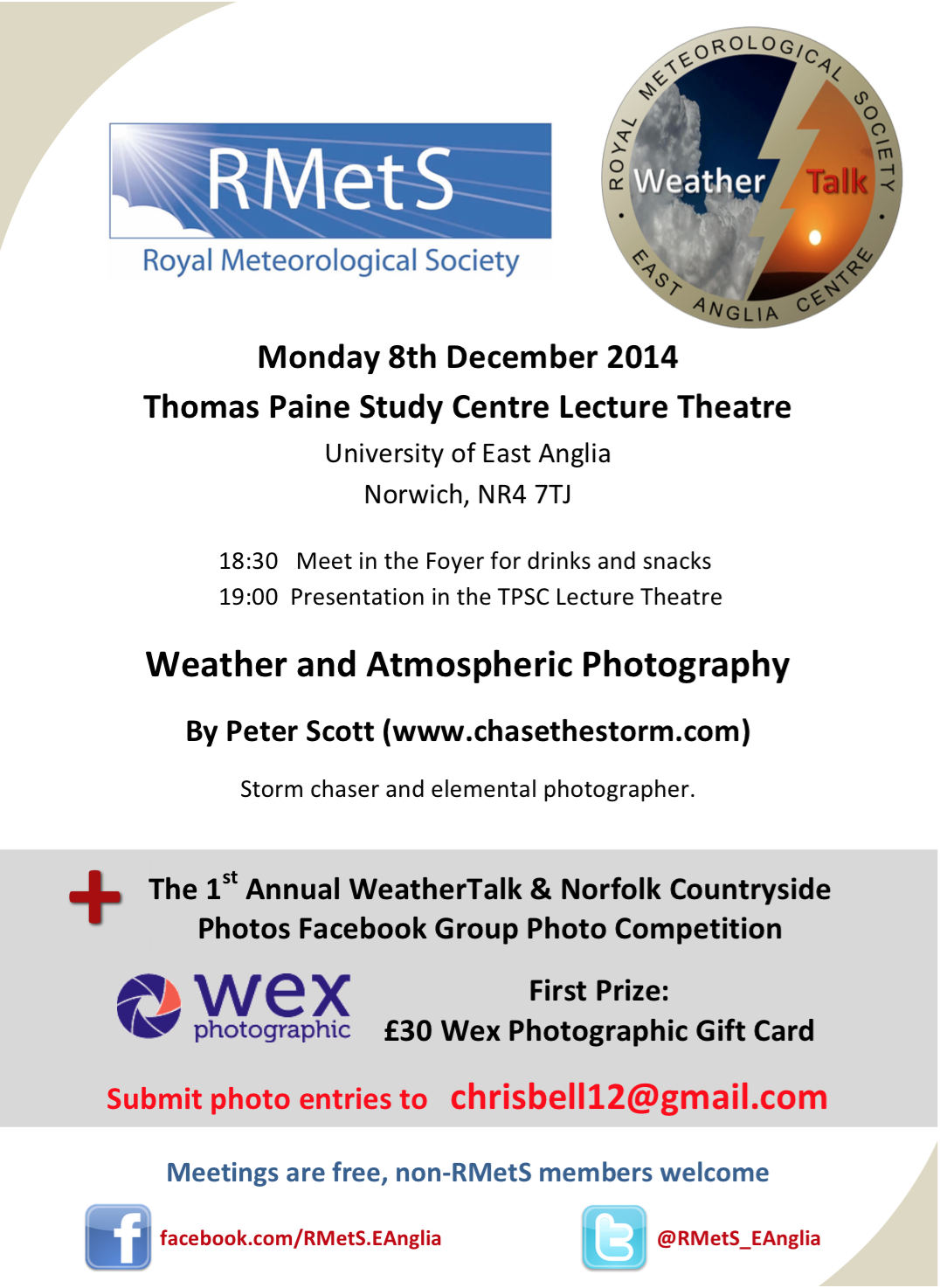 The talk will be held at the University of East Anglia, in The Thomas Paine Study Centre lecture theatre. We meet at 18:30 with light snacks and refreshments provided, and then the talk begins at 19:00 which will last about an hour, with a question and answer session afterwards.

Chris Bell  3rd December 2014