The Back of the Front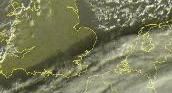 This photograph was taken from the window of the Weatherquest office at sunrise on Saturday 13th December 2014 and shows an extensive area of cirrus on the southeastern horizon, which belongs to a front over northern France and Germany.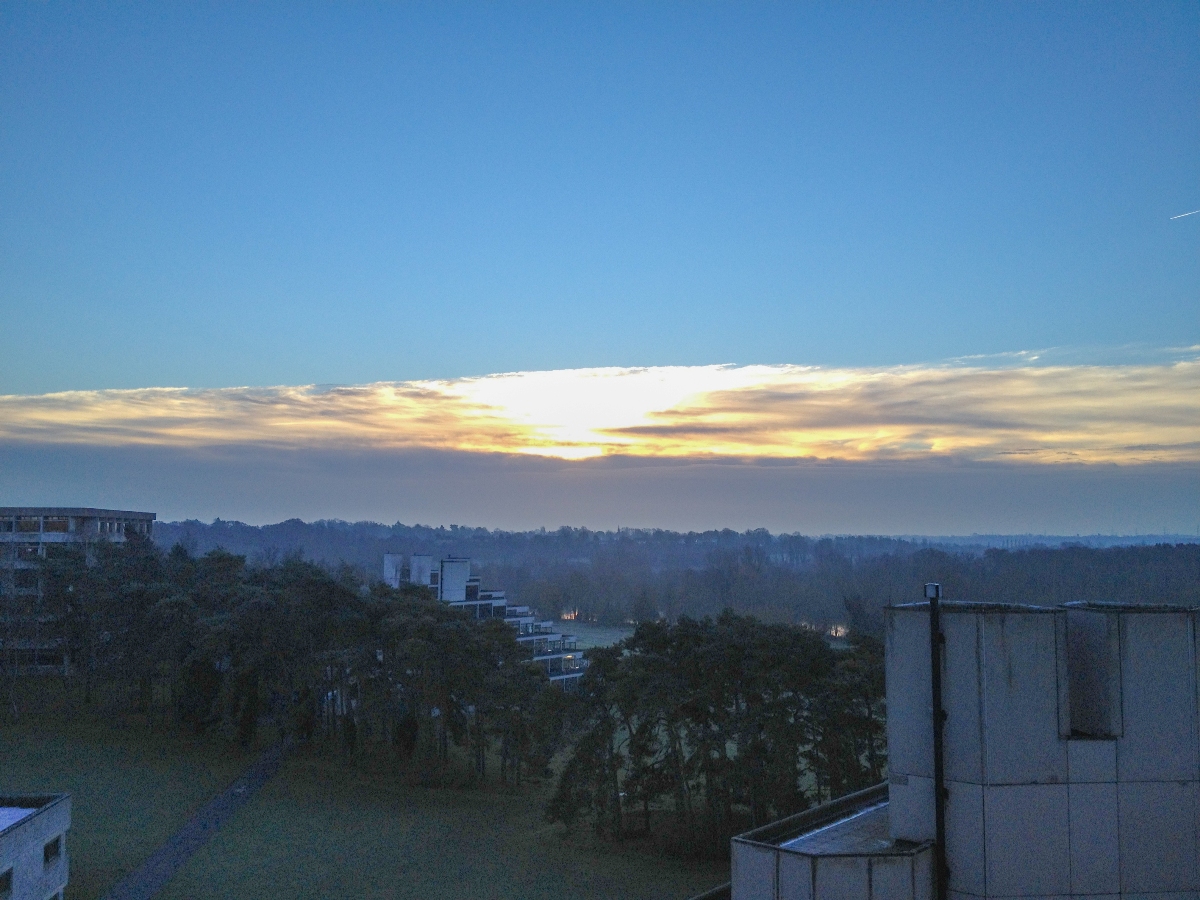 It is interesting to compare the corresponding satellite picture with the cloud photograph. Firstly, the satellite image provides a clear indication of the extent of the shadow cast by the cloud shield to the south and, as you would expect from the photo, the edge of the shadow is just on Norwich.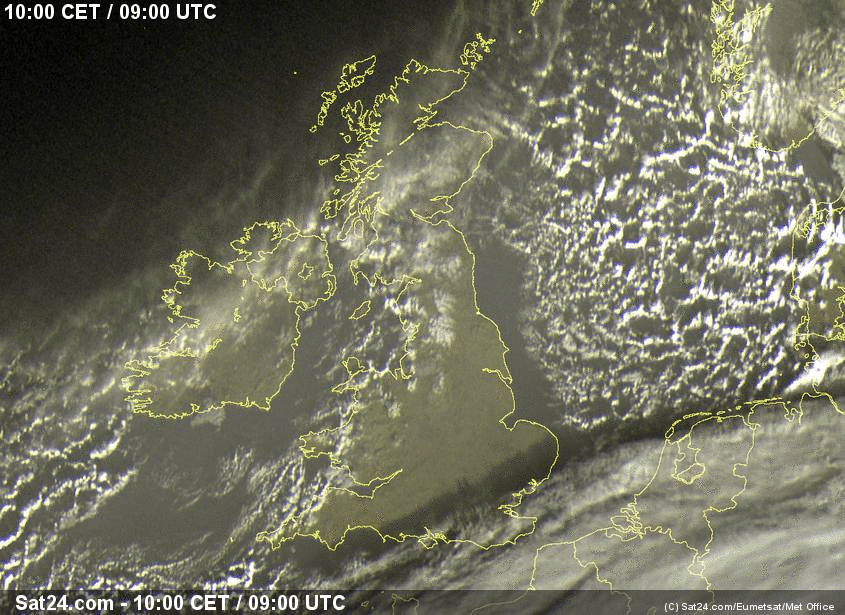 Satellite image from 09:00 UTC Sat 13 Dec 2014, courtesy of Sat24 and EUMETSAT

The second thing to note is that the surface position of the cold front on the weather charts was as far away as Paris and Bonn on the Continent, some 400km to the southeast, whereas the edge of the cloud shield was oriented NE-SW from Felixstowe to Southampton and probably about 80km away.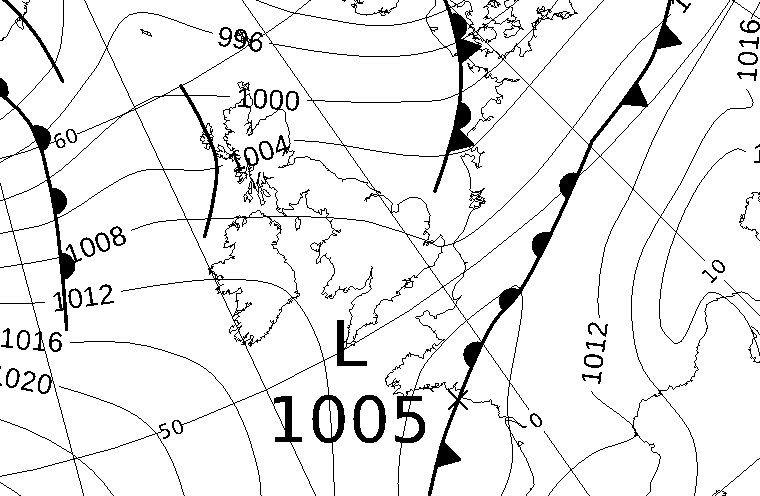 06:00 UTC Sat 13 Dec 2014 surface analysis, courtesy of UK Met Office
Jim Bacon  17th December 2014