Windy weather on the way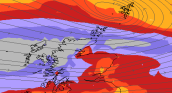 A very windy spell of weather is forecast to affect the British Isles over the next few days, particularly on Thursday night and into Friday morning, with the risk of gusts exceeding 100mph over parts of northern and northwestern Scotland, with another bout of strong winds expected on Saturday morning.

Average wind speeds over northern mainland Scotland and the western Isles are expected to be around 50-70mph on Thursday night, with gusts potentially exceeding 100mph at times, especially over high ground. Elsewhere, mean wind speeds will be around 15-30mph, but with the risk of gusts up to 60-70mph over northern England, northern and western Ireland and along Welsh coasts.

The winds will then ease slightly during Friday day, before the next area of low pressure moves towards the British Isles, with the winds set to strengthen once again through Friday night and into Saturday morning. The main difference being that it is forecast to be windier over southern Britain on Friday night and Saturday morning compared with Thursday night's event, with the risk of gusts around 50-60mph. In northern Britain, the winds are expected to be weaker in comparison to Thursday, but despite this there is still the potential of damaging winds, with gusts of 60-70mph.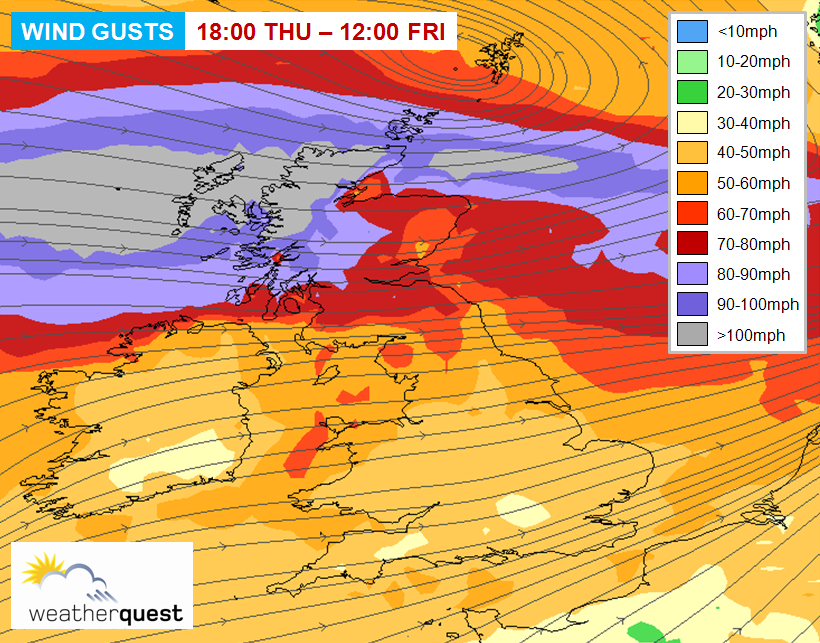 What is responsible for the current weather? Well, currently in North America there is a very sharp temperature gradient with warm, moist air over Florida and the Caribbean, while across northeastern states of America and Canada, temperatures are as low as -20 to -30C. This sharp temperature contrast causes the jet stream, a ribbon of air 30,000 feet up in the atmosphere, to strengthen, with winds in the upper atmosphere reaching speeds of up to 250mph. This then rapidly steers deep areas of low pressure across the Atlantic causing unsettled, windy and potentially disruptive weather for the British Isles, with this pattern set to continue into the start of next week as well.
Chloe Moore  8th January 2015