'Average' summer across East Anglia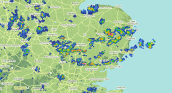 In recent weeks, many people have been asking if summer will ever arrive - but as these figures just released from the Met Office suggest, Summer 2015 was a fairly average season across East Anglia. Averages hide some of the more interesting aspects of the summer weather, such as the hottest July day ever recorded where Wittering in Cambridgeshire peaked at 35.3C on 1st July. There were several other short-lived bursts of heat, often accompanied by some thundery downpours which produced a lot of rain locally - as is fairly common across the region in the summer months.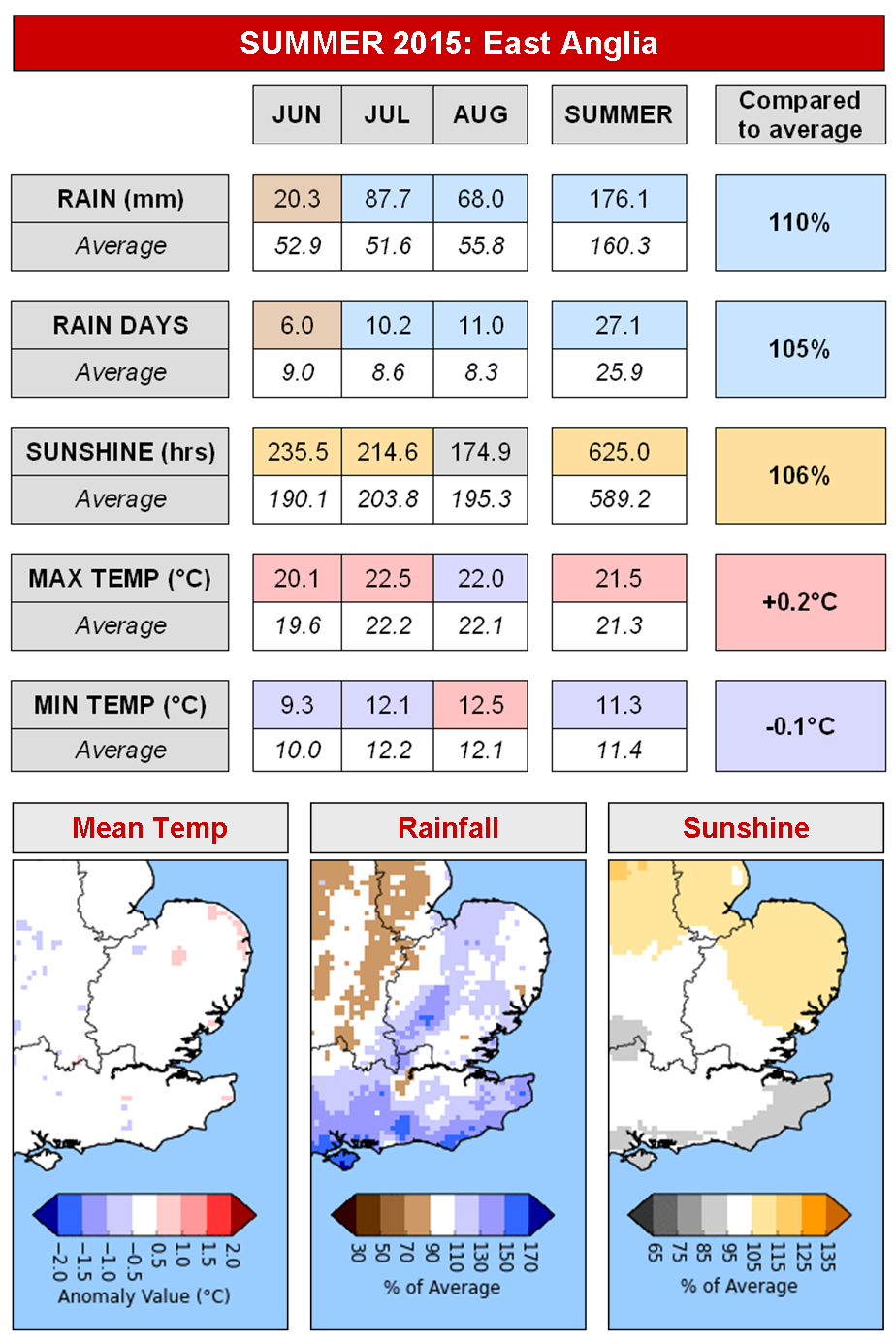 Data: Met Office

Averaged-out across East Anglia, rainfall and sunshine amounts were just a shade over the average, with temperatures also close to average. Often, the perception of each season's weather can be clouded somewhat by the type of weather conditions present towards the end of that particular season - and while August was quite wet at times, we did actually have a dry and fairly sunny start to the season with June 2015 only producing 38% of the expected monthly rainfall.

One farmer said to me recently that he often plans for a wet August because, in his opinion, climatologically August tends to be quite showery at times, with conditions usually becoming more settled into September and sometimes parts of October. This year looks set to be no exception, at least for some more settled conditions developing into the first half of September - and for those still wondering where summer was... you've just had it, this was a fairly typical summer across East Anglia.
Dan Holley  3rd September 2015