Getting involved at WeatherQuest can take many forms, from weather correspondents to internships or permanent full-time roles.
Our offices are in the award-winning Enterprise Centre on the University of East Anglia campus. The UEA is a vibrant workplace and offers a full range of amenities for its staff and students, including the state-of-the-art Sportspark and the LCR, a popular concert venue.
Internship opportunities at WeatherQuest are most commonly awarded to UEA students studying Meteorology or Computing Sciences. We have hosted the following types of placement:
Summer placements for undergraduates who, most commonly, are going into their final year of study
Year in Industry placements for undergraduate students enrolled on a Year in Industry degree programme
Professional Development internships for PhD students in Meteorology, Met-Ocean or Data Science.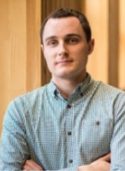 Even if there are no suitable vacancies, we still invite you to send your CV and cover letter explaining your interest in working for WeatherQuest.
Email us at: info@weatherquest.co.uk