We are passionate about meteorology, and enjoy our interactions with a wide variety of groups.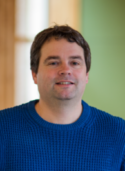 University of East Anglia
Being located at the UEA, WeatherQuest enjoys the benefits of its links with the university. Prof. Steve Dorling and Chris Bell are members of the faculty and lead the teaching in meteorology as well as undertaking research and advising many undergraduate and postgraduate students.
Our IT team have collaborated with UEA students on dissertation projects for many years. Complex datasets have been gathered from sources such as the UK Met Office and Copernicus; with our help, students have undertaken their data analysis using Python, QGIS and CDO.
Past projects that have helped WeatherQuest gain valuable insights into how the weather may impact specific industries include the frequency of lightning occurrence at offshore wind farms, significant wave height climatologies, and fog disruption at UK ports.
RMetS
WeatherQuest is a corporate member of the Royal Meteorological Society.
The Royal Meteorological Society is the UK's Professional and Learned Society for weather and climate – working to strengthen the science and raise awareness of the importance of weather and climate, support meteorological professionals and inspire enthusiasts.
Our staff are actively involved with the RMetS, writing and peer-reviewing articles in many of the society's journals, and historically running the East Anglia local centre. Our Head of Forecasting, Dan Holley, is also on the Editorial Board of the society's journal Weather, leading the Weather Images team.
TORRO
The Tornado and Storm Research Organisation is a privately-funded research body focussing on severe convective weather, such as thunderstorms and tornadoes. A team of professional meteorologists and enthusiasts alike runs it.
WeatherQuest staff are heavily involved with TORRO, often presenting research topics at the biannual conferences. Our Head of Forecasting, Dan Holley, also serves as the webmaster for the TORRO website.
Talks to the community
Our team often provide popular talks to groups on various topics, such as storm chasing in the US, climate change, weather forecasting and weather photography.
Chris Bell and Adam Dury have given talks to groups such as The Women's Institute, University of the Third Age (U3A), Probus Clubs and rotary, gardening, photography and golf clubs.
Careers
Why not join our team?