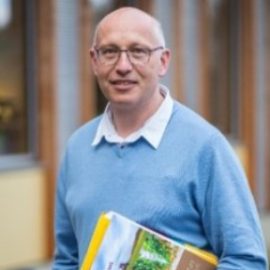 Prof. Steve Dorling
Chief Executive Officer
Prof. Steve Dorling
Chief Executive Officer
Since 1997, Steve has been a Chartered Meteorologist under the scheme administered by the Royal Meteorological Society (RMetS). He began his career with the UK Met Office, stationed at Stansted Airport, gaining experience in all aspects of aviation meteorology. He then completed BSc and PhD degrees at the University of East Anglia (UEA) in Norwich, during which time he developed particular interests in the way meteorology interfaces with Energy, Hydrology and Air Quality.
After a Visiting Fellow position with Environment Canada in Toronto, Steve returned to UEA in Norwich in 1994 to take up a Faculty position in the School of Environmental Sciences, combining applied meteorological research with the teaching of undergraduate and masters meteorology courses; most years, Steve leads a week-long undergraduate micro-meteorology and micro-climate fieldcourse to Cumbria. In recent years he has extended his meteorological research into the fields of Food-, Water- and Energy Security, the so-called Food-Water-Energy Nexus, and his research group is currently funded by the NERC, the European Union (Copernicus, H2020), Innovate-UK, Defra (EIP-Agri) and UEA. In 2015 Steve was a founding Director of the World Energy and Meteorology Council (WEMC). Steve has led the supervision of fourteen successful PhD projects and has served on the RMetS Council and NERC Peer Review Colleges. From 2014-17 Steve held the position of Associate Dean in the Faculty of Science at UEA and in 2017 he was promoted to the position of Professor of Meteorology.
In 2001 Steve was a co-founding Director of Weatherquest. Today his role within the company is to be an Account Manager for many clients and to lead on R&D Innovations and the launch of related new services. Steve also facilitates work placement opportunities for students at Weatherquest, especially those studying at UEA and others who wish to come to the UK under EU-supported schemes. Steve is co-author of the textbook Operational Weather Forecasting, published by Wiley in 2013.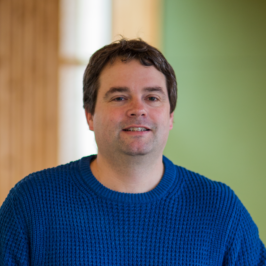 Chris Bell
Chief Communications Officer
Chris Bell
Chief Communications Officer
Originally from the Houston, Texas area, Chris has had a lifelong passion for meteorology and remembers wanting to be a weather forecaster from a very early age. He first came to the UK to study meteorology and climatology at the University of East Anglia as part of a study abroad program while attending Louisiana State University for his undergraduate studies. After completing his Masters's degree in Operational and Broadcast Meteorology at Mississippi State University, Chris moved back to Norfolk and joined the Weatherquest team in 2005.
Chris has always enjoyed the challenge of weather forecasting and he especially likes interacting with Weatherquest clients to make sure they are operating as safely and efficiently as possible no matter what weather challenges are being faced.
Along with his roles at Weatherquest, Chris is also a Lecturer of Meteorology at the University of East Anglia and he can occasionally be seen as a weather presenter on BBC Look East, which he has done since 2010.
Outside of work, Chris enjoys storm chasing and has been on many trips to the Great Plains of the United States in search of severe storms and tornadoes. He has also experienced several hurricanes. Locally, Chris enjoys spending time with his family and friends, taking pictures of the weather and night sky, playing golf and outdoor cooking.
Chris regularly gives talks to local schools and groups in East Anglia about topics covering storm chasing, weather forecasting, sky photography and climate change. If you are interested in inviting him to speak to your group feel free to contact him for details.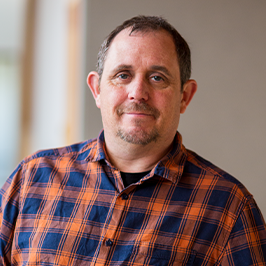 Ian Gooch
Chief Information Officer
Ian Gooch
Chief Information Officer
Ian has worked within the weather and environmental sector for over 20 years.
Ian started in mechanical and electrical engineering, gaining qualifications as an apprentice-trained machine tool fitter and maintenance engineer.
From there, Ian started working for Anglian Water Services as a process engineer and gained experience in Environmental Sciences, including a COTC from WAMITAB (Waste Management Training Board) and an HND in Water and Environmental Management from Cardonald College, Glasgow. Ian also gained training and experience in SCADA systems, PLC programming (RS Logic) and telemetry systems.
Ian's training and experience from Anglian Water allowed him to combine his love for the environment and passion for computer programming, resulting in Ian building a weather forecasting website that became very popular in the UK.
In 2010, Ian was approached by WeatherQuest to head their IT, an offer Ian couldn't refuse.
Ian now proudly helps run WeatherQuest, alongside his fellow directors, Chris and Steve, delivering weather and environmental solutions worldwide.
"Weatherquest is an excellent company with a great mix of passionate weather forecasters and IT and media engineers. All of us love what we do, and I feel fortunate to share that passion with our clients across the globe."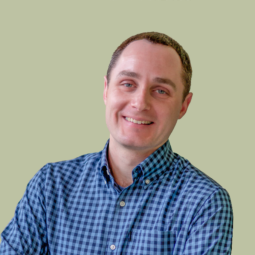 Dan Holley
Head of Forecasting
Dan Holley
Head of Forecasting
Originally from Kent, Dan holds a lifelong fascination with the weather – especially when it comes to the thunderstorm season. Fuelled by the ambition to become a Broadcast Meteorologist, Dan completed his BSc (Hons) in Meteorology and Oceanography at the University of East Anglia in 2013, joining Weatherquest in August 2011 initially as a placement student as part of the Year in Industry programme at the UEA, but since graduating now works as both a Meteorologist and IT Engineer. Since 2013, Dan has also been a relief weather presenter for BBC Look East.
In April 2021, Dan became the Head of Forecasting at Weatherquest, acting as the line manager for the forecast team.
During his final year at university, Dan served as the Student Liaison for the Royal Meteorological Society (RMetS) East Anglia Centre, and in November 2021 joined the Editorial Board of the society's journal Weather. With his interest in thunderstorms and convective weather, Dan is both a member and the webmaster of the Tornado and Storm Research Organisation (TORRO), and has been storm chasing in Tornado Alley almost every year since 2012. Dan also enjoys photography and has been on numerous photography trips around the UK and to Iceland.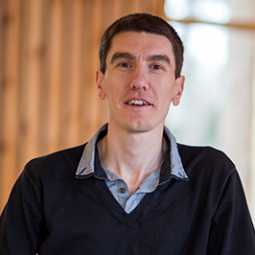 Born and raised in Nottingham, Adam has a growing fascination with the weather which started when he was 11 as a result of playing outdoor sports such as cricket, golf and football. A 2015 graduate from the University of East Anglia with a BSC in Environmental Sciences, and a regular member of the Royal Meteorological Society East Anglia Centre meetings during his university career, eventually lead to him becoming a Meteorologist at Weatherquest since July 2015. Adam's keen interest in meteorology, climatology and forecasting extends to keeping his own weather records from his back garden weather station. At A-Level he used his data, along with another close by dataset, to study if Nottingham had an urban heat island surrounding it.
Adam's other interests include space, planes, trains and football. He has been working as a steward at his local football ground since 2010 due to his interest in football. Adam also worked at other events for a crowd management company near the end of his time at university, after gaining enough experience as a steward. His main interests in weather include storms, the Stratosphere and all things clouds which have led him to set up a weather page on Facebook, where you can view some videos and photos of clouds, weather phenomena and thunderstorms he has experienced in his lifetime.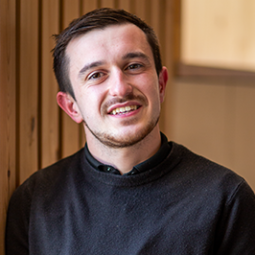 James Lester
Meteorologist
James Lester
Meteorologist
James grew up in the south Lincolnshire Fens. He obtained a fascination with weather from watching thunderstorms rolling across the expansive landscape of the Fens and experiencing widespread and localised snowfall events. In the Beast from the East in 2018, he remembers staring and the lamppost outside his bedroom window, waiting to see the snow start falling.
James joined WeatherQuest shortly after finishing his final year at the University of Reading and shortly after graduating with a BSc in Meteorology and Climate. During his final year, James also spent time writing newspaper weather forecasts with another company.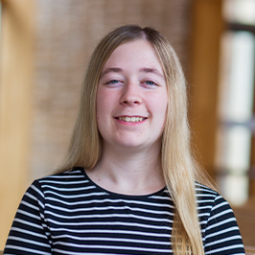 Berna McCaffrey
Meteorologist
Berna McCaffrey
Meteorologist
Bernadette grew up in Leicester and believes there is nothing more British than the weather. Her passion for meteorology started in the winter of 2009/10, where she became fascinated by widespread heavy snow events, as well as lake effect snow. Bernadette also enjoys experiencing heavy rainfall events and summer thunderstorms first-hand.
Bernadette studied BSc Geography at the University of East Anglia, where she completed a dissertation looking at the impact of the Madden-Julian Oscillation on UK weather regimes. She then went on to achieve an MSc in Applied Meteorology at the University of Reading, investigating non-stationarity in global teleconnections with the North Atlantic for her final project.
Since finishing University and joining the WeatherQuest forecast team, she is continuing to build on her MSc project with a view to publish a paper on how the findings may improve sub-seasonal to seasonal forecast skill.
Outside of the weather, Bernadette is a devoted football fan, working as a safety steward for Norwich City FC and is a lifelong supporter of Glasgow Celtic FC. She also enjoys watching Formula 1, as well as running and playing tennis.
You can follow Bernadette on LinkedIn and Twitter @BernaM_1999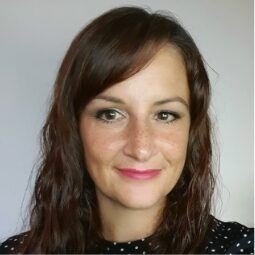 Nicola joined the Weatherquest team back in June 2020 to look after our Accounts and financial administration. Nicola brings vast experience as an Accounts Assistant that she gained working for many years in a variety of local industries. She loves to organise and has a natural affinity to accountancy and financial processes. This, combined with a methodical and conscientious approach, has enabled Nicola to surpass her goals in her chosen line of work.
Nicola is new to the meteorology industry; however, she has always had a passion for nature and the elements, so when the opportunity arose to join WeatherQquest she jumped at the chance to become part of the team.
She is a keen photographer and has travelled the length and breadth of the country to visit countless natural beauty spots. Whether trekking through the Cairngorms or strolling along the Jurassic coastline, Nicola adds to her growing portfolio of sunsets and scenic landscapes as often as she can.
Nicola balances work alongside raising and enjoying time with her family. Any spare time is preferably spent gardening, making craft projects and regular country walks with her beloved pet dogs.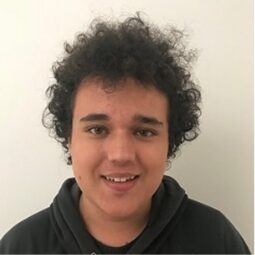 Morrison Gooch
Creative Media Engineer
Morrison Gooch
Creative Media Engineer
Morrison is an IT / Media Engineer with a wealth of experience in the field of creative media. After completing his Extended Diploma in Creative Media at City College Norwich, Morrison has honed his skills in IT, programming, camera work, and video editing and producing.
One of Morrison's most notable contributions to the company is his role in the technical production of the company's farming forecast video on the YouTube channel. This video has become a popular resource for farmers and agriculture industry professionals.
Morrison also contributes to WeatherQuest by leveraging his administrative skills to maintain the company's ISO 9001 certification and keep the company's documentation and operational information current.
When not working, Morrison's passions lie in photography, videography and aviation. He is hoping to branch out into Film and Television camerawork in the near future.
You can view his photography work on his Facebook or Flickr page.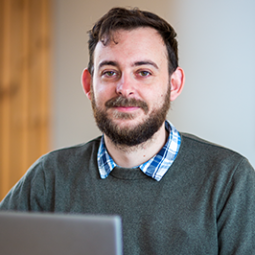 Dan Smith
Research Meteorologist
Dan Smith
Research Meteorologist
Following an MSc in Atmosphere-Ocean Dynamics at the University of Leeds, Dan gained a PhD in 2020 from the University of East Anglia on the Numerical modelling of fog in the UK. During his PhD he interned at WeatherQuest where he completed a project related to fog forecasting.
Dan returned to WeatherQuest in 2021, taking on the role of research meteorology. In his role, he uses his expertise in numerical modelling and machine learning to support clients with their weather-related challenges.
Outside of WeatherQuest, he continues his research at the University of East Anglia on topics related to the representation of fog and clouds in weather and climate models.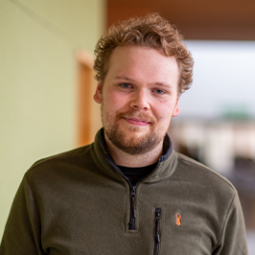 Marcus Krumins
Research Meteorologist
Marcus Krumins
Research Meteorologist
Having grown up in rural Norfolk, Marcus has always enjoyed being out in nature, and it was there that he gained his love for geography as well as an interest in considering the science behind the changing environment and investigating why things happen the way they do. Over the course of his education, the effects of climate change became of much greater concern, and this fuelled his ambition to study Environmental Sciences.
Marcus joined Weatherquest after graduating from the University of East Anglia with an Integrated Master's degree in Environmental Sciences. During his degree, he specialised in GIS, climatology, climate change and applied meteorology, topping it off with a Research Project focused on the reduced levels of atmospheric aerosols from the UK COVID-19 lockdown and its impact on surface solar radiation. He aims to apply his knowledge in assisting others about the changing climate and how we can adapt to it.
Outside of work, Marcus loves music and has played the guitar from a young age. He also enjoys the outdoors through gardening and various other forms of fitness, but he can most often be found cycling on his bike through the Norfolk countryside.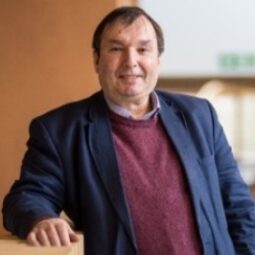 Jim has been a meteorologist since 1968 and is still thoroughly fascinated by all things weather. He was one of the founding directors of Weatherquest in 2001.
His career started in East Anglia on RAF stations in 1968 and then moved to Bracknell as a programmer on the Met Office supercomputer for a few years. After a return to aviation forecasting including a spell at Stansted Airport, he then went on to gain a degree in Meteorology at Reading University before being posted to London Weather Centre, where he became a senior forecaster. This work involved forecasting for the offshore industry and media forecasting for national radio and television in the days of the magnetic (some not so) symbols.
In 1985 Jim's family life started with twins, which made twelve hour shift-working in Central London very challenging, and the next year he moved back to East Anglia to become a member of the Anglia Television weather team. This lasted until 1997 when Jim rejoined the Met Office for a period before setting up Weatherquest when the local Norwich Weather Centre was closed down. Jim has been a guest speaker on the subject of the 'Weather Business' as well as talks on radio propagation to amateur radio clubs (he is a keen radio amateur and still uses morse code, but not so much in weather forecasts!).
Careers
Want to join our team