Customer visits are essential to our client's weather service. We believe that solid relationships are built through these one-to-one visits, allowing the client to deliver important feedback while seeing firsthand how our services are being used in real time. As a result, we strive to make your business safer and more productive in the face of weather and climate variability.
Recently, Chris Bell (CCO) and Ian Gooch (CIO) visited one of our offshore wind sector customers in Sweden. The visit allowed Chris and Ian to meet the team managing and maintaining the wind farm, experience a boat trip to the turbines, and see the pilots' challenges firsthand in performing crew transfers.
We also delivered met training to the team, which included how to get the most out of our weather services and what you can expect from a weather forecast.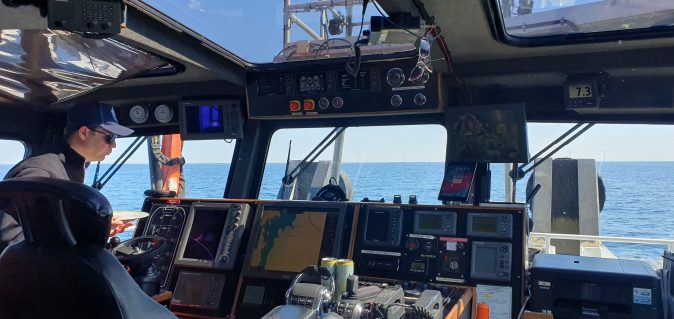 The valuable feedback gained during the visit allows WeatherQuest to improve our services to the offshore renewable platform, WindQuest, and help deliver support and training opportunities for our forecast team.
We thank our new friends in Sweden for their time and friendly hosting. We hope to see you all soon.