Tailored services for Agriculture, Horticulture and Viticulture
Variations in weather and climate and extreme events, locally and internationally, have a significant impact on farm productivity and food supply chains. While we can't control the weather we experience, we can work alongside you to help schedule tasks and plan ahead, enhancing productivity while operating in harmony with the environment.
Our service can be funded through government grant in support of on-farm environmental improvement measures – contact us for further information.
At WeatherQuest, our philosophy is to add value to computer model predictions by retaining the option for 'forecaster intervention' using our trained meteorologists' knowledge and experience.
We are a privately-owned weather forecasting and analysis company whose mission is to help you save valuable time and money by providing an umbrella for your business. We do this by making it easy for you to access advice in person and to develop bespoke services together.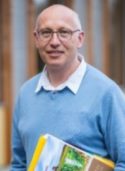 AgriQuest
The WeatherQuest team have worked closely with agriculture since the company started, developing a strong relationship with individual farmers and growers as well as working with co-operatives, aggregators, seed suppliers, trade organisations and R&D partners. This has enabled Weatherquest to develop a unique and tailored service which can be accessed via web portals, emails, and telephone support.

Our professional forecast team support the agricultural industry through the following:
• detailed 10-day forecasts
• monthly outlooks
• 1-2-1 forecaster telephone hotline
Innovation
At WeatherQuest we continue to be active in Agri-Tech Research and Development (R&D). With the help of Innovate UK and DfID funding support, we have collaborated with partners on projects focused on both soft fruit and vegetable production, in the UK and in Kenya. Our latest funded R&D project, through the Growing Kent and Medway programme, is concerned with irrigation and nitrogen availability in vineyards.
Vinescapes
WeatherQuest work in partnership with Vinescapes, the leading vineyard and winery consultancy providing operational, strategic and research expertise to grape growers and wine producers worldwide. Partnership building and first-rate customer service are in the DNA of both Vinescapes and Weatherquest.
Steve Dorling (CEO, Weatherquest) and Alistair Nesbitt (CEO, Vinescapes) have together published a series of articles on the influence of weather and climate on recent and future growth prospects in UK viticulture and wine production. The latest research featured on BBC Radio 4's Farming Today and Food programmes, on the BBC's Country File and on the front page of the Times Newspaper, as well as in many wine industry publications. You can follow all our viti-climate research activities here
Integrate our services in your business