We understand how important the weather is for the safety of your construction site team and in the achievement of your client's deadlines. 
At WeatherQuest we support our construction clients through customised weather forecasts which are tailored to assist site-specific operations, onshore or offshore. For example, our forecasts can be set to show winds at a range of crane heights customisable throughout the project. Our accurate forecasts help site managers make informed decisions about live project scheduling and maximise site safety, helping build projects to progress efficiently and with risks effectively mitigated.
Our service has supported the construction of some of the largest offshore windfarms, The Galloper (led by RWE), East Anglia One (Scottish Power) and Moray East (Oceanwinds) which together now provide sufficient power for nearly two million UK homes.
Historical weather data for your construction site location is also a WeatherQuest specialist service – helping with early-stage project planning. Please contact us to discuss your specific data needs.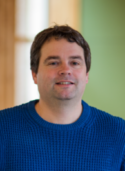 Construction
BuildQuest
BuildQuest is the home of bespoke, up-to-the-minute weather forecast information for your construction site. This online portal is customisable to thresholds you set and can be shared across your whole project team.
WQRadar
Keep track of severe weather approaching
Our WQRadar app helps you to track the latest weather conditions in realtime, including rain, lightning and wind gusts, to keep you and your team safe on site.
Integrate our services into your business