"Over to WeatherQuest for the latest Weather update …"
During his long career in Weather, WeatherQuest's founding Managing Director, Jim Bacon, was a familiar face and voice on national and regional TV and Radio.
Led by Dan Holley and Chris Bell, WeatherQuest team members continue to contribute today to live TV and Radio for the BBC. As well, our purpose-built broadcast studio at our UEA office enables us to host live radio broadcasts, interviews, and pre-recorded in-vision explainers and videos – education about the weather is a special part of our approach. With long experience of supporting our broadcast media clients, we are ready to provide briefing services for your team through teleconferences and written material.
Page-ready national and regional newspaper weather panels are another important feature of WeatherQuest's service. The Times newspaper was the first to carry a written weather forecast in the 1850s – we are proud to have provided this service now for many years and look forward to hearing from you how we can similarly support your publications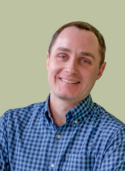 Beast from the East?
When impactful weather is approaching or ongoing, our team of broadcast-trained meteorologists are often asked to provide radio and TV interviews to help guide listeners and viewers through the weather story, by providing additional context and what to expect.
We are also delighted to support you with content for weather-related articles, free of charge if you have a service with us or otherwise with pleasure via our Forecast Hotline.
Integrate our services in your business