The safety of staff and customers is a top priority for most businesses and snow and ice pose a particular risk which needs to be managed.
Pro-active treatment of car parks and footpaths can significantly reduce the risk of accidents and injuries, enhancing safety for all.
Gritting too often when snow or ice isn't expected is wasteful and can lead to environmental impact.
Building on over two decades of experience in winter gritting forecasting, we have developed a tailored, accurate, easy to understand and frequently updated winter gritting forecasting service to help you maintain a safe environmentwhile reducing costs and avoiding environmental impacts.
Stay one step ahead of the weather with IceQuest, the bespoke winter gritting service from WeatherQuest. If you provide an operational gritting service, please talk to us about integrating IceQuest as a core feature.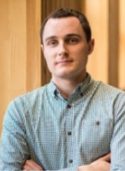 Introducing IceQuest
IceQuest is a trusted online weather service which signals when action is needed to mitigate risks associated with forecast icy surfaces.
The latest weather information and gritting location management system is accessible through an intuitive user interface, co-designed with our partners including AccuGrit, Grounds Care Group, Severn Trent Water and ABP.
Key features
IceQuest clearly identifies which of your sites require action using colour thresholds and icons.
The online dashboard contains summary maps and graphics providing an overview of the hazards expected over the next 24 hours and the sites that will require gritting. Hourly site-specific forecasts are available for the next 48 hours for all the key weather variables, including air, road and grass temperature, wind speed, precipitation and snow depth. PDF forecasts are automatically e-mailed to all your gritting team at the time you choose . For accounts of over 100 sites, we can deploy clustering or grouping of sites to help manage multiple locations and costs.
Forecasts you can trust
Our forecast road state algorithms have been
designed in-house by our team of research
meteorologists and evaluated using measurement data. Our operational team oversee the forecast process and use their expertise to complement the forecasts from supercomputer models ensuring that you have the
most up-to-date, reliable and accurate
information. We also add written forecaster
commentary summarising and explaining the regions of the country most susceptible to snow or ice on any given day/night.
Additional features
Precipitation-type radar
Maximum detail Radar maps updated every 5-minutes helping you to continuously pinpoint precisely where rain, sleet, snow and freezing rain are falling across the British Isles.
Temperature Measurements
Summary maps of the minimum air (and ground?) temperatures during the previous night across the UK, helping you to see where frost occurred, building increased confidence in the forecast.
Experts on hand
Our team of experienced meteorologists are available by phone 7 days a week to help with any questions you have.
API integration
Our forecast data is available 24/7 directly over the internet in JavaScript Object Notation (JSON) format.
Once you've signed up to IceQuest, we'll supply an API key and token so you can access all the latest available weather conditions and ingest straight into your applications and management system.
Integrate our services into your business