WeatherQuest meteorologists regularly provide consultancy advice for both existing and new clients.
At WeatherQuest, weather consultancy means working 1-to-1 with clients to produce a bespoke solution.
Weather and its variations touch an unlimited range of activities we depend on, influencing day-to-day and long-term strategic decision-making. It is sometimes an enabler, presenting opportunities, but it can also reveal weaknesses in our planning with unexpected and serious consequences. Extreme weather, increased weather variability and climate change all emphasize the need for ongoing adaptation to the 'new normal' and the building of resilience to the changes in weather and climate which we are all experiencing.
Whether it is recommending existing data and information sources or conducting an in-depth study with you to interpret a past weather event to help manage risk or explore opportunities relating to weather and climate, we're looking forward to helping you to be more weather-informed and weather-smart.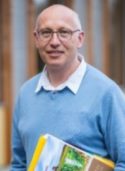 Let's Talk
Many times, enquiries require more detailed analysis. Rest assured, WeatherQuest is there for these tasks as well, be it a legal case where the weather has played a role or a research question which requires meteorological insight – as a university-based company, we have access to the tools to help. We thrive on helping clients get across all the vagaries of the weather and make better decisions. We will provide the evidence you need, based where necessary on historical weather data, in a professional and supportive way. We aim to be seen as a part of your extended team, always there to help in the back office.
The weather affects us in many ways
Don't just wonder whether we could help