WeatherQuest is committed to innovating towards a carbon-neutral world. We are ISO 14001 accredited and already a trusted partner for RWE, Scottish Power Renewables, Siemens-Gamesa and Ocean Winds.
Avoiding dangerous Climate Change and facilitating the Energy Transition now dominate societal priorities. WeatherQuest is proud to support the Offshore Wind renewable energy sector in tackling this grand challenge. We grew from research origins in the School of Environmental Sciences (ENV) at the University of East Anglia (UEA).
WeatherQuest's headquarters are in the UEA Enterprise Centre – the UK's greenest building which has achieved BREEAM Outstanding rating and is Passivhaus certified. The energy and enthusiasm of the student community on campus leads to unbounded R&D opportunities and a pipeline of talent for our company and the renewable energy sector in general. WeatherQuest staff are actively delivering degree programme training in Meteorology and Renewable Energy, developing the skill base which will help take the Energy Transition forward.
Choose WeatherQuest as an umbrella for your business and a seamless extension for your project team.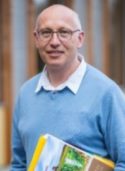 Renewable Wind
WindQuest
The Construction and Operations and Maintenance (O&M) phases of windfarm projects are highly sensitive to variations in weather, from both safety and productivity perspectives.
At WeatherQuest we have therefore developed an online weather portal information service, PDF forecast delivery and a control management system called WindQuest, which undergo continuous enhancement through co-design with our clients.
Bespoke and innovative solutions underpin our met-ocean services for our clients – we understand that forecast accuracy and reliability are key service characteristics for safe and efficient operation of windfarms in the face of ever-changing weather. We also specialise in providing person-to-person telephone and tele-conferencing support and by integrating weather information into existing decision support systems.
WindQuest is fast becoming the weather solution of choice for Construction, and O&M projects throughout northern Europe.
WindQuest
Key features
Forecasts can be sent straight to your inbox as PDF attachments at set times each day or available 24/7 through the online WindQuest portal. This service
contains a wealth of information and has been specifically designed to identify periods of disruption in the immediate days ahead.
The dashboard contains summary graphs and maps giving an overview of the hazards imminently expected and over the following days. Collapsible side panels make this an excellent tool for having on display screens in marine coordinator offices.
Hourly site-specific forecasts are available for up to 7 days for all critical atmospheric and ocean variables, including wind speed and gust at user-controlled site-specific heights, visibility, lightning risk, significant wave height and wave period. Probability forecasts out to 10 days ahead are also available to highlight the range of possible weather outcomes for longer-term planning.
Lightning Service
As a 45001 accredited business, safety is paramount for both our clients and our team.
We fully understand the risks involved to your employees and assets when lightning is imminent.
WeatherQuest has partnered with Meteorage, the global specialist in lightning detection, to provide real-time monitoring and alerts to our clients.
Our meteorologists are highly trained in convective forecasting and will proactively monitor each wind farm and call your marine controllers if lightning risk exceeds your safety limits.
Forecasts you can trust
Our research meteorologists can provide monthly
verification reports assessing forecast performance
against observations for critical variables, giving you increased confidence in the accuracy of the forecast.
Request a demo
And see how WindQuest can help your Windfarm