The WeatherQuest team have supported the UK water industry with operational weather services and consulting advice for over a decade.
Through that time, we have worked with key business leads to gain extensive knowledge of daily operational challenges affecting the sector.
As a result, we have built tried and tested weather analytics and forecast services to help the industry run smoothly amid severe weather and challenging climate outlooks.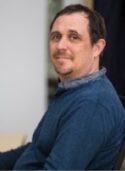 Water Services
WaterQuest
Our aim is to help our water sector clients to understand and mitigate the impact of variations in weather on their operations.
For example, through the support of the Weatherquest team, our clients are better able to manage resources, predict and schedule asset maintenance, sustain services to their customers and keep all stakeholders informed about weather-related impacts.
Bespoke and innovative solutions underpin our water services for our clients – we understand that forecast accuracy and delivery reliability are key service characteristics for safe and efficient operation in the face of ever-changing weather.
WeatherQuest services for the water sector include
Daily weather briefings via PDF, teleconference, or video conference.
Site-specific forecasts based on asset locations
Custom weather warnings based on your thresholds
Custom network control-room weather display screens 
Weather data feeds to support flood assessment reporting
24/7 unlimited access to WaterQuest
Sub-seasonal forecasting
Seasonal forecasting, specific to water recharge
Water
Water and Wastewater Indices
These indices have been co-developed with our clients, based on their deep knowledge, practical experience and telemetry data, and complemented by our insight and access to the most fit-for-purpose weather and climate data. Our machine learning algorithms continuously refine our models based on our client's data.
Burst Pipe Risk Index: A daily PDF forecast highlighting the likelihood of burst pipes due to ground movement in freeze/ thaw conditions caused by swings in temperature.
Water Demand Index: A daily PDF forecast indicating the likelihood of increased water demand, based on temperature solar radiation/sunshine hours and time of year.
High Wet Well Index: A daily PDF forecast highlighting the likelihood of high wet wells due to wet-well sensitivity and rainfall.
Integrate our services in your business