Our philosophy is to add value, ensuring our clients receive the best quality and most accurate forecast data and advice.
The accuracy of weather forecasts has improved significantly over the decades thanks to significant advancements in technology. WeatherQuest ingests forecast data from a wide range of renowned and respected international meteorological institutes, including the UK Met Office, ECMWF, NOAA and Met Éireann — as well as having the ability to develop and run our own in-house high-resolution forecast models. 
Through machine learning, raw forecast data is tailored to our client's needs using statistical relationships generated from historical observations to make our forecast output as accurate and relevant as possible. Where and when necessary, our experienced meteorologists can also manually intervene to add value to the computer model output, ensuring that our clients have the most reliable forecast data available to help make crucial decisions.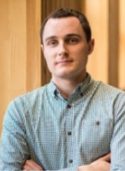 A natural extension to your team
We pride ourselves in working alongside our clients, to better understand your needs and provide a tailored forecast service. This can include daily teleconferences, warnings and proactive calls if hazardous weather is imminent. Our duty forecasters are available on-call 24/7 every day of the year.
The WeatherQuest team also specialise in providing training support to help you get the very most from our forecast services, including topics such as lightning risk and probability forecasting.
Forecasts to suit your needs
Our forecast data is available in a variety of formats, including online web portals, mobile applications, emails, fax and SMS. We also offer a range of API and data feeds.
Whether you're on the move or require seamless forecast data integration into your systems, we can help…
More information?
Please speak to our team